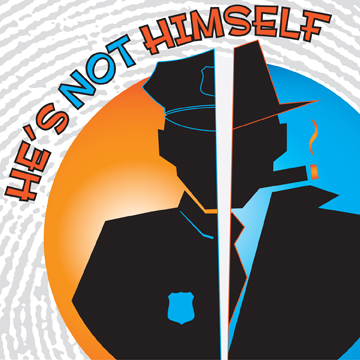 Ruthless criminal mastermind or hapless traffic cop?
Gene is leading a double life. The trouble is nobody knows it, not even him.
On the eve of a daring jewelry heist, Gene is trapped in a whirlwind adventure that pits him against his other half: Lowlife gangster or honest citizen? A Ladies' Man or one lady's man? If only he could just stay one of his selves long enough to do the other in.
Marc Silverberg's playful new musical comedy comes to the 2012 New York Musical Theatre Festival full of farce, fast-paced physical action, and an exuberant musical score. A journey of self-discovery as whimsical as it is endearing, HE'S NOT HIMSELF, explores the alter-egos, gangster or otherwise, that we've all secretly longed to be.